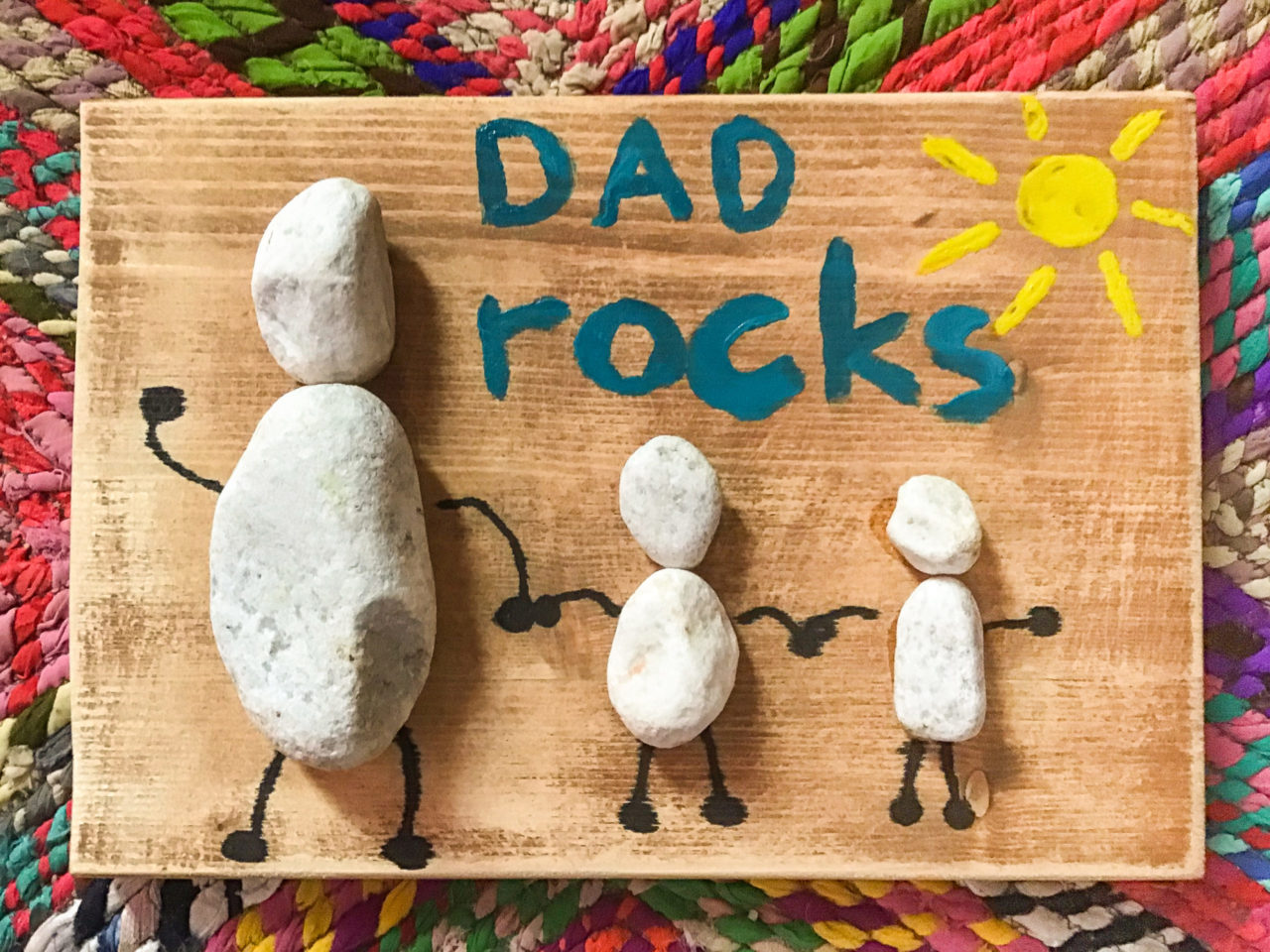 FATHER'S DAY CRAFT
Father's Day in Germany is on Thursday the 21st of May.
To make this lovely craft I found some rocks on my walks.
You will need different sizes. I had an old piece of wood
at home and glued the stones on with a strong glue. You can
also use an old tile, or a hard piece of card, or a piece
from a packaging carton. I drew the arms and legs with a
permanent marker and then used some paint with a small paintbrush
for the sun and Dad rocks.
Enjoy make it!
---
---