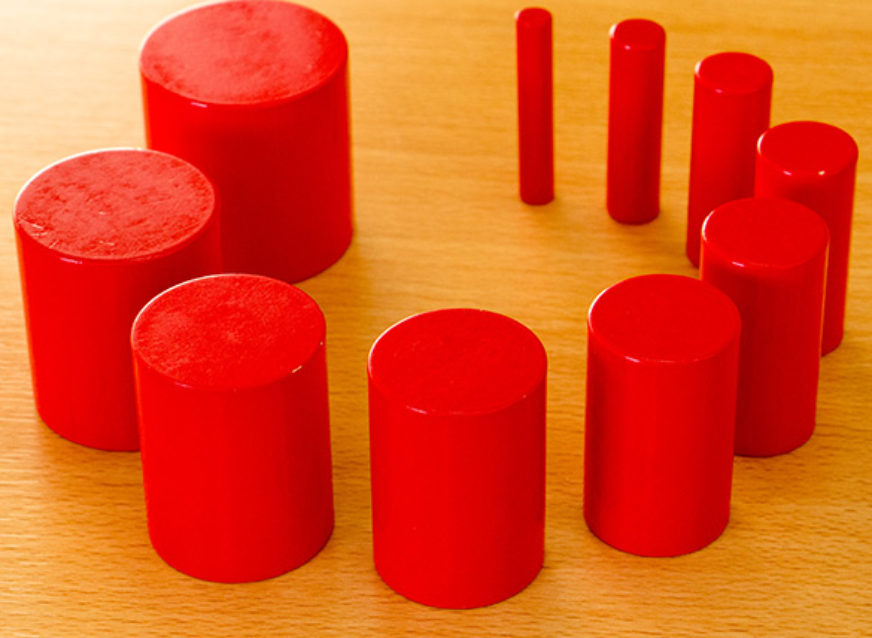 The Taunus International Montessori School follows the philosophy and methods developed by Dr. Maria Montessori, providing an opportunity for children to learn and grow in a safe, nurturing and culturally-diverse environment.
Dr. Maria Montessori, a pioneer in modern education, believed that the "most important period of life is not the age of university studies, but the first one, the period from birth to age six." Her theories about how young children grow and learn, focusing on the "absorbent mind" and natural curiosity of young children, have been confirmed by current research in early childhood education.
The Montessori Method has a child-centered approach. It is because of the individual dignity of the child that we nurture each one's uniqueness.  Development of the total personality and of the child's personal wholeness forms the foundation for an autonomous, principled, ethically responsible integrated person capable of both individuality and deep involvement.
The Montessori Method is not in conflict with any other system of teaching. It aims to prepare the child to work independently and to develop to his/her fullest capacity according to his/her abilities, talents and uniqueness. It is designed to "help me do it myself."
---
---